Business Analyst / Reporting Analyst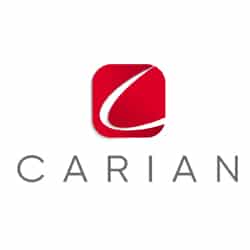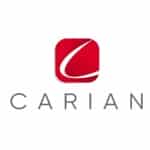 Website The CARIAN Group
CARIAN is a certified WBE/SBE/DBE Professional Services firm, providing Management, Consulting, Advisory, and Technology Solutions to leading Fortune 500 businesses.
Business Analyst / Reporting Analyst
The Business Analyst / Reporting Analyst is responsible for creating, reviewing, and maintaining internal company control reports using Microsoft Excel, Access and SharePoint, as well as the company's proprietary systems. The position will be responsible for designing, creating, and implementing controls and processes to ensure the accuracy of the company's proprietary system data.
Reporting Analyst Responsibilities:
You will be responsible for creating, maintaining, and enhancing data management and process controls utilizing Microsoft Excel based reports, Microsoft Access databases, Microsoft SharePoint, and Oracle SQL Databases.
Create, maintain, and update internal company reports and client project reports.
Support a wide variety of data and program and project reporting needs.
Evaluate and review business needs; design solutions to support various departmental reporting and control requirements.
Identify opportunities to introduce efficiencies through process improvement and automation.
Develop and migrate existing MS Access reporting platform to an enhanced reporting infrastructure.
Reporting Analyst Qualifications:
Knowledge of statistical tools and reporting.
Proficiency with data entry, general typing accuracy and speed.
2+ years experience designing and developing solutions with Microsoft Excel.
Have a high skill set using, creating, modifying, and implementing various complex Microsoft Excel sheets & tables.
Has used SQL databases for information input and querying.
Skills to be able to develop solutions using SharePoint.
Ability to automate and integrate solutions using scripting tools.
*** Having used Primavera P6 in any capacity is a PLUS but not required ***
Reporting Analyst Reports:
Business Intelligence, Crystal Reports, SQL Reporting Services, P6 Analytics.
* Strong organizational, administrative and problem solving skills, proficient with analytic and quality assurance, Experience leading small teams in developing and documenting business requirements
Reporting Analyst Education:
*BA/BS in Computer Science, Management Information System, Industrial Engineering, or similar Engineering or Science Degree (Advanced Degrees Preferred)