An Overview of Capital Project Services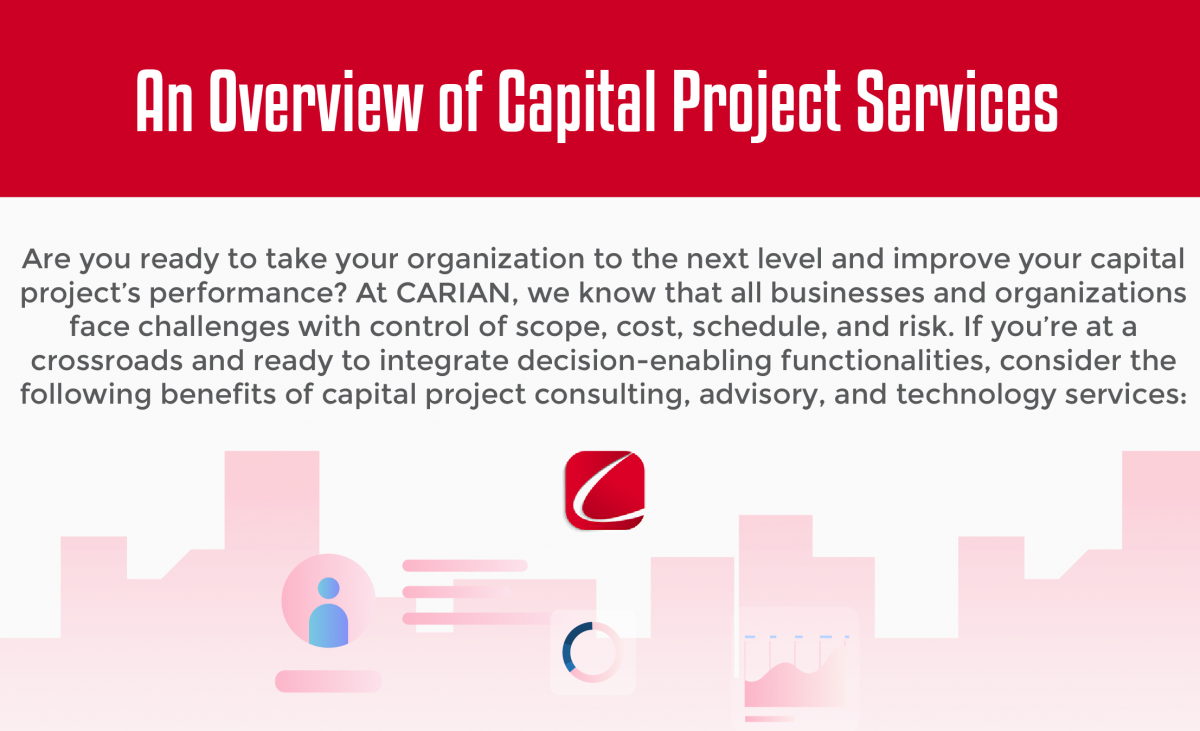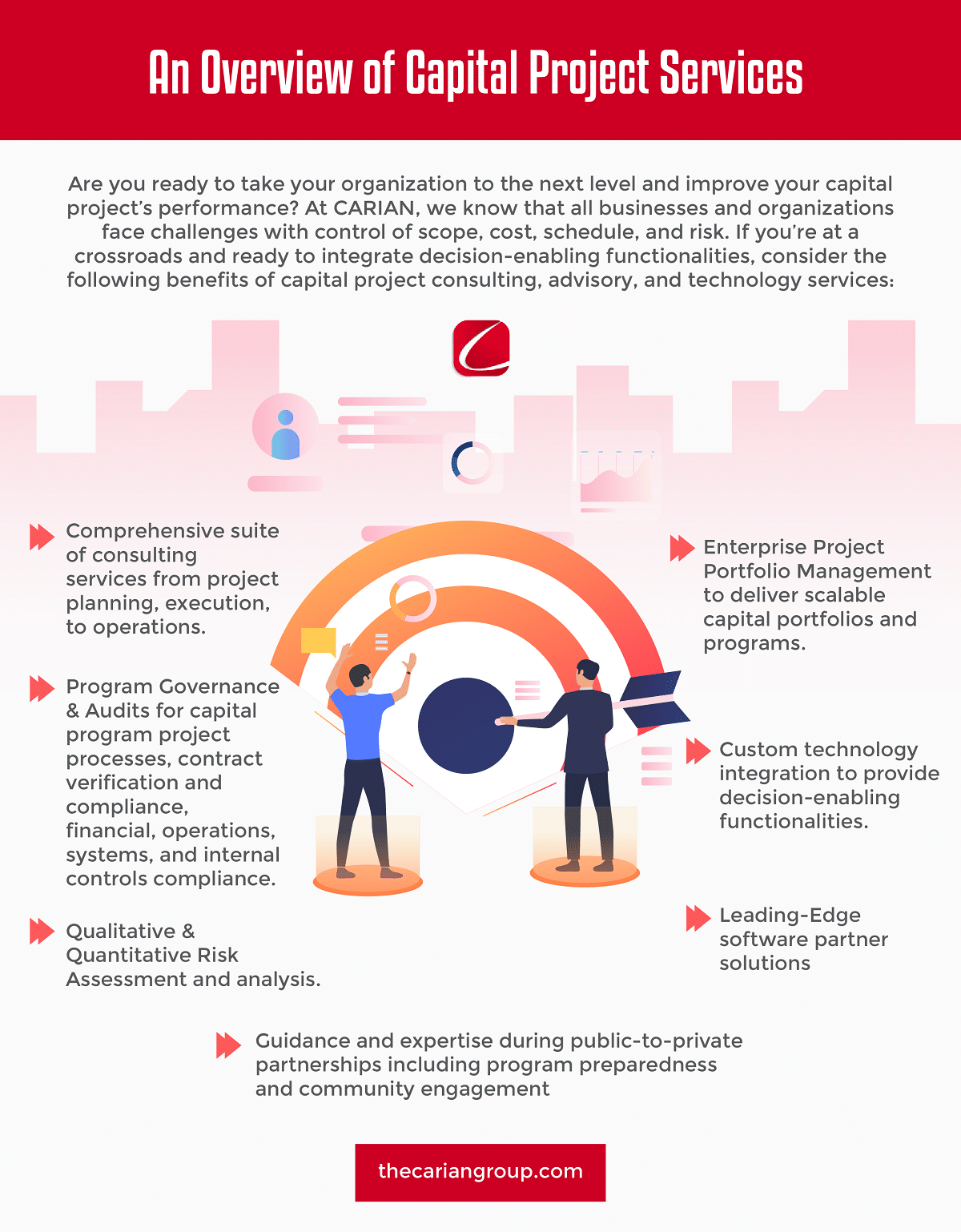 Are you ready to take your organization to the next level and improve your capital project's performance? At CARIAN, we know that all businesses and organizations face challenges with control of scope, cost, schedule, and risk. If you're at a crossroads and ready to integrate decision-enabling functionalities, consider the following benefits of capital project consulting, advisory, and technology services:
Comprehensive suite of consulting services from project planning, execution, to operations.
Program Governance & Audits for capital program project processes, contract verification and compliance, financial, operations, systems, and internal controls compliance.
Qualitative & Quantitative Risk Assessment and analysis. 
Enterprise Project Portfolio Management to deliver scalable capital portfolios and programs.
Custom technology integration to provide decision-enabling functionalities.
Leading-Edge software partner solutions.
Guidance and expertise during public-to-private partnerships including program preparedness and community engagement.