Data Analytics and Business Intelligence: Transforming Data into Key Business Insights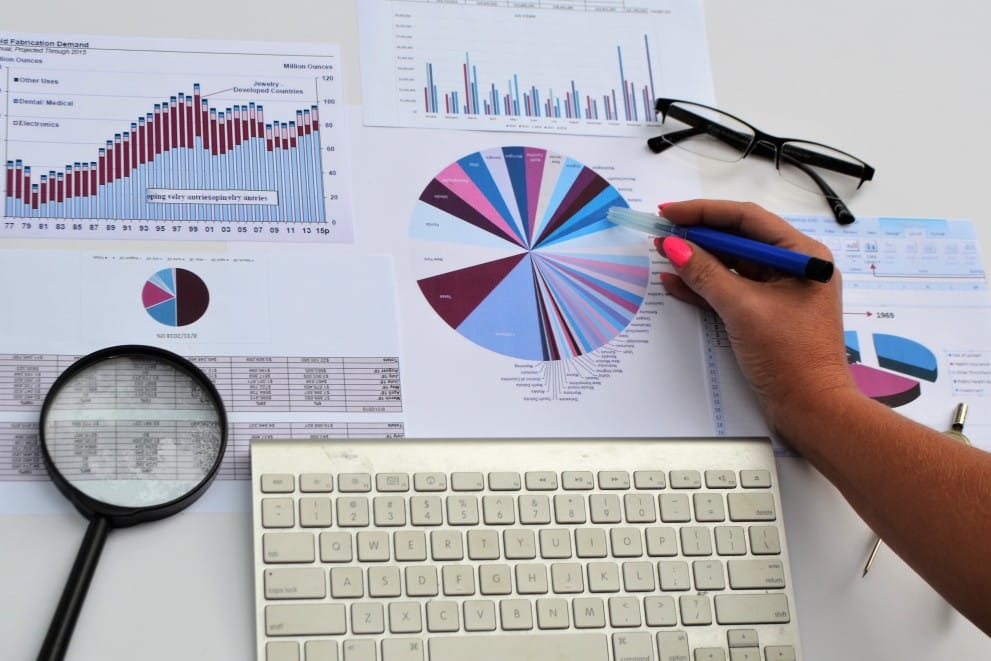 Data Analytics and Business Intelligence (BI) involve a range of tools that access and analyze available data that may come from different teams or departments. BI transforms data into valuable business insights that can help senior management in organizations make better and smarter business decisions.
Large data sets per se may not be useful or even make sense on their own, but Data Analytics and BI tools can process them and provide users with easy-to-digest, valuable information about the current status of business activities that could be essential to the decision-making process.
How Data Analytics & BI Make Decisions Clearer
In other words, Data Analytics and BI aim to deliver straightforward snapshots of the current state of affairs to business managers. They offer a way to find and understand trends and patterns in large data sets and help compare the current state with organization goals. These findings are usually presented in the form of reports, dashboards, summaries, charts, tables, etc.
Businesses need to utilize Data Analytics and BI capabilities to monitor and track their performance in various areas (project management, risk management, etc.) and discover room for improvement, as well as any inefficiencies.
For instance, Key Performance Indicators (KPIs) providing real-time information on the state of different business areas are a good example of what capabilities Data Analytics and BI have to offer.
Types of Data Analytics & Business Intelligence Services
Here at CARIAN, we offer a wide range of Data Analytics and BI services, including the following:
Creating and Standardizing Reports:

Standardized reports can outline trends and progress over time. We'll help you create reports with the right data prioritized to clearly organize your data and help you better understand your project and progress.

Data Visualization:

Our minds naturally

process visuals

much

faster

than text, so transforming raw data into visuals by organizing it into graphs, charts, and other image-based representations makes it much more user-friendly and quickly understood. 

Improving the Quality of Data Sets:

The quality of your data depends on characteristics including accuracy, completeness, consistency, relevance, and timeliness. Data analytics and BI helps you organize your data sets to improve their quality by prioritizing and sorting the information that's the most relevant for your operations.

Developing/Administrating Databases:

A database administrator can take complete care of your database, including caring for setup, implementation, growth planning, and support.

Creating Dashboards and KPIs:

Custom dashboards provide at-a-glance insights using real-time data and KPIs. Dashboard creation and KPI tracking are key to fully utilizing your data.

Automating Reporting Processes:

We automate your reporting processes so you receive consistent, detailed reports prioritizing qualified data without having to manually sort through large data sets.

Managing/Maintaining Data Analytics and BI Tools:

We partner with leading technology vendors to give you access to the industry's highest-performing

BI and Data Analytics tools

. The right software can enable greater automation, efficiency, and scalability.
CARIAN Data Analytics & BI
Data Analytics and Business Intelligence are key to CARIAN's project management consulting. Our teams of data analysts and business consultants combine expertise and experience with cutting-edge technology to provide you with decision-enabling analysis tools that help move your project forward successfully.
From big data models to easy-to-use Excel tables, complex business intelligence to simple dashboards, we offer analysis that meets our customers' needs—scalable and fit to purpose.
For more information about CARIAN's Data Analytics and Business Intelligence services, please contact us at P: 908-205-0450 or E: connect@thecariangroup.com.